Get your Winter self-care essentials. Join now.
25 Self-Care Quotes That Will Leave You Inspired
The Allayya Team, July 11, 2022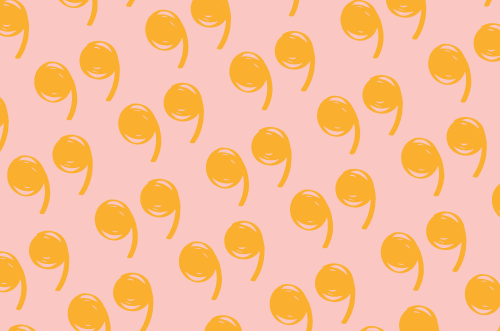 We constantly hear that we should take care of ourselves and make self-care a part of our daily routine. We get it. But let's face it: when we're pressed for time making school lunches, working a full-time job, and trying to keep up with the laundry, self-care is the last thing on our minds. Yet, those times when we feel that we're unable to take a single minute for ourselves are probably the times when we need self-care the most.
Taking time to slow down and look after your own needs is what allows you to recharge physically and mentally, and show up as your best self for those who are counting on you. For those moments when self-care seems like another chore on your to-do list and you need some extra motivation to get into those workout leggings, we've rounded up some of Team Allayya's favorite self-care quotes. These 25 quotes will remind you how important caring for yourself is, and inspire you to take that much-needed and well-deserved me-time.
"Honestly, self-care is not fluffy. It's something we should take seriously."— Kris Carr

"Taking care of yourself doesn't mean me first; it means me too." — L.R. Knost

"It's not selfish to love yourself, take care of yourself, and to make your happiness a priority. It's necessary." — Mandy Hale

"Caring for myself is not self-indulgence, it is self-preservation."— Audre Lorde

"Loving yourself isn't vanity. It's sanity."— Katina Mayer

"Self-care means giving yourself permission to pause."— Cecilia Tran

"Self-care is how you take your power back."— Lalah Delia

"Self-care is your fuel. Whatever the road ahead or the path you've taken, self-care is what keeps your motor running and your wheels turning." ― Melissa Steginus

"An empty lantern provides no light. Self-care is the fuel that allows your light to shine brightly." — Unknown

"When you recover or discover something that nourishes your soul and brings joy, care enough about yourself to make room for it in your life."— Jean Shinoda Bolen

"By making time for self-care, you prepare yourself to be your best so you can share your gifts with the world. Rest and self-care are so important. When you take time to replenish your spirit, it allows you to serve others from the overflow."— Eleanor Brownn

"One person's self-care isn't necessarily another's—there is going to be a lot of individuality."— Gail Saltz

"Always make decisions that prioritize your inner peace."— Izey Victoria Odiase

"Carve out and claim the time to care for yourself and kindle your own fire."— Amy Ippoliti

"Love yourself enough to set boundaries. Your time and energy are precious. You get to choose how you use it. You teach people how to treat you by deciding what you will and won't accept." — Anna Taylor

"Talk to yourself like you would to someone you love." — Brené Brown

"Acknowledge, accept, and honor that you deserve your own deepest compassion and love."– Nanette Mathews

"Sometimes the most important thing in a whole day is the rest we take between two deep breaths."– Etty Hillesum

"Dedicating some time to meditation is a meaningful expression of caring for yourself."— Sharon Salzberg

"Almost everything will work again if you unplug it for a few minutes, including you."— Anne Lamott

"It's okay to do nothing if you can once in a while. It's okay to not be perfect, to not get it all done...take care of yourself. Do what recharges you. ― Leah Remini

"There is a part of Wonder Woman inside me and inside every woman, kind of that secret self that women share. We are all caretakers, giving birth, caring for our children and companions and loved ones."— Lynda Carter

"To be a good parent, you need to take care of yourself so that you can have the physical and emotional energy to take care of your family." — Michelle Obama

Much of your strength as a woman can come from the resolve to replenish and fill your own well and essence first, before taking care of others." ― Miranda J. Barrett

"For those of you who struggle with guilt regarding self-care, answer this question: What greater gift can you give to those you love than your own wholeness?" ― Shannon Tanner
Allayya offers curated products, resources, and digital tools that can help you add small moments of self-care to your day, and become a calmer, happier you.