Get your Winter self-care essentials. Join now.
THE SHOP: SELF-CARE ESSENTIALS AND ME-TIME MUST-HAVES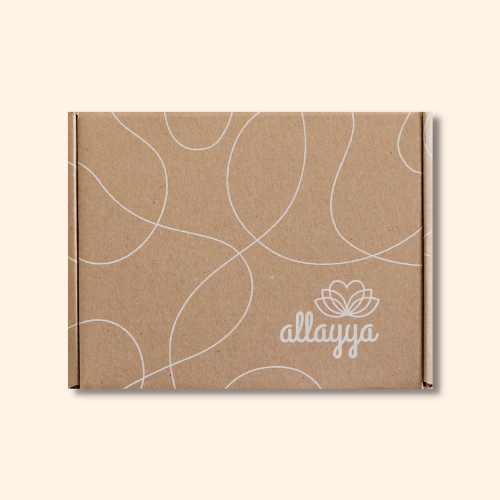 Treat yourself—or a special woman in your life—to $150+ worth of self-care goodies, featuring some of our members' favorites from past Allayya boxes. This mystery bundle includes 8 to 10 full-size items, from body care and aromatherapy to treats and relaxing activities.
We partner up with minority-owned small businesses you'll love, so you can discover and support them through each one of our curations.
Mystery bundles are shipped within 2-3 business days. Taxes and shipping charges are added at checkout.
All mystery bundles are final sale and non-refundable. We don't currently accept returns of this product. Any boxes or individual items returned by a customer won't be eligible for a refund or exchange. In the case that you receive an item that's damaged, or if there's an item missing from your order, please contact us at help@allayya.com within 15 days of receiving your shipment. We'll take care of everything for you within 72 hours.
Self-Care Made Easier
Get self-care essentials delivered to your door and unlock access to an ever-growing library of digital self-care tools—all with just one membership.