Get your Winter self-care essentials. Join now.
ADD-ONS: MEMBERS' FAVORITES THAT SHIP FOR FREE
Lani & Kai The Jetsetter 50mL 30 SPF Mineral Sunscreen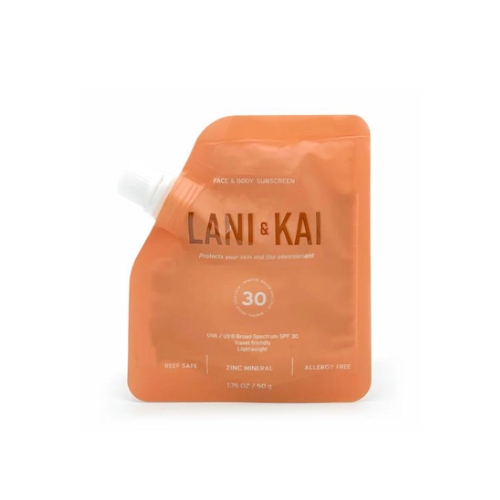 $12.99 (save $3.00+ in shipping)
One ultra-thin pack that equips you with SPF 30 Broad Spectrum sunscreen. Zinc-based and 100% mineral, Lani & Kai is reef safe and water resistant. This 98% organic sunscreen is one that Hawaii natives haven't been able to find: a lightweight, invisible mineral contender, without the notorious thick, white residue and greasy application. FDA approved, SPF 30 UVA/UVB, broad Spectrum. Zinc mineral, water-resistant. No parabens, no sulfates, no nanoparticles ever. Coral reef safe. Infused with a light coconut scent.
Women-owned. Not on Amazon.
Add-ons ship for free with your next Allayya Box.
Add-ons are final sales and non-refundable. We don't currently accept returns of this product. Any individual items returned by a customer won't be eligible for a refund or exchange. In the case that you receive an item that's damaged, or the item is missing from your order, please contact us at help@allayya.com within 15 days of receiving your shipment. We'll take care of everything for you within 72 hours.