Get your Winter self-care essentials. Join now.
Kismet Cosmetics Crave Whipped Body Butter - 4oz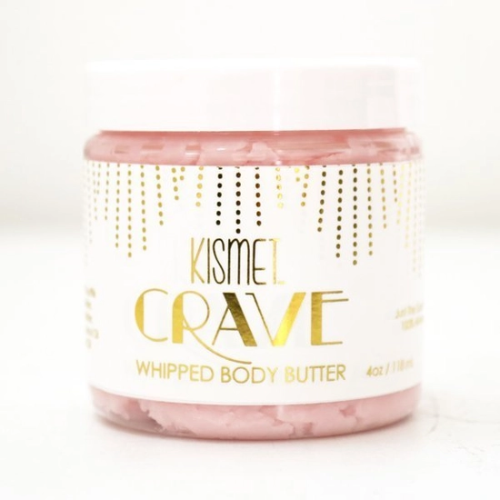 $20.00 $18.99 (save $9.00 in shipping)
Give your body the moisture it craves with a combination of the most indulgent ingredients to deliver supreme hydration to your skin. Shea butter provides nourishment and reduces inflammation, while babassu butter heals even the driest skin. Organic coconut oil soothes, argan oil gives a surge of hydration for instantly softer skin, and organic coconut water fights off aging. 100% all-natural.
Women-owned. Not on Amazon. Made in the United States of America.
Add-ons ship for free with your next Allayya Box.
Add-ons are final sales and non-refundable. We don't currently accept returns of this product. Any individual items returned by a customer won't be eligible for a refund or exchange. In the case that you receive an item that's damaged, or the item is missing from your order, please contact us at help@allayya.com within 15 days of receiving your shipment. We'll take care of everything for you within 72 hours.