Get your Winter self-care essentials. Join now.
Jipsē Candles + Apothecary Fig & Rhubarb Reed Diffuser - 4oz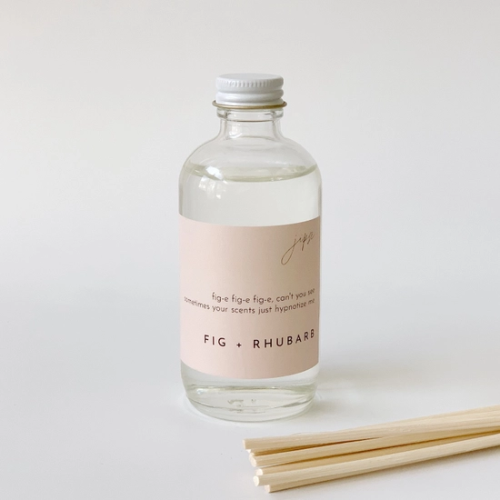 $25.00 $19.99 (save $12.00+ in shipping)
A perfect balance of sweet and tart. The scent of fresh fig & rhubarb creates an unusually sophisticated aroma with notes of red currant, strawberry, blackberry, vanilla & wood.
A custom blend of essential & fragrance oils. Hand-made in small batches and free of harsh chemicals, parabens, phthalates, & colorants. Cruelty-free and vegan. Comes in a 4oz bottle and includes 10 rattan reeds.
Turn reed diffusers about once every week to keep the scent fresh.
Women-owned. Not on Amazon. Made in the United States of America.
Add-ons ship for free with your next Allayya Box.
Add-ons are final sales and non-refundable. We don't currently accept returns of this product. Any individual items returned by a customer won't be eligible for a refund or exchange. In the case that you receive an item that's damaged, or the item is missing from your order, please contact us at help@allayya.com within 15 days of receiving your shipment. We'll take care of everything for you within 72 hours.