Get your Winter self-care essentials. Join now.
ADD-ONS: MEMBERS' FAVORITES THAT SHIP FOR FREE
Granola Lab Activation Energy Granola - 2 oz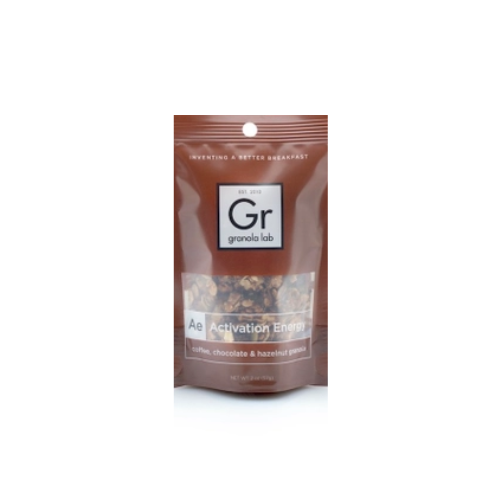 Increase your morning caffeine intake with this mix of coffee, dark chocolate, and hazelnuts that packs a tasty punch.
The perfectly portable 2 oz packet slips easily into a pocket, bag, or lunch box for your future snacking needs. Or, pour milk directly into the packet and eat straight out of the bag. Ingredients: Organic rolled oats, hazelnuts, local honey, rice bran oil, organic pumpkin seeds, almonds, brown sugar, ground coffee, organic coconut flakes, organic dark chocolate (organic chocolate liquor, organic sugar, organic cocoa butter), cinnamon, organic vanilla extract, salt. All our products are kosher, preservative-free, dairy-free, and GMO-free.
Women-owned. Not on Amazon. Made in the United States of America.
Add-ons ship for free with your next Allayya Box.
Add-ons are final sales and non-refundable. We don't currently accept returns of this product. Any individual items returned by a customer won't be eligible for a refund or exchange. In the case that you receive an item that's damaged, or the item is missing from your order, please contact us at help@allayya.com within 15 days of receiving your shipment. We'll take care of everything for you within 72 hours.