Get your Winter self-care essentials. Join now.
ADD-ONS: MEMBERS' FAVORITES THAT SHIP FOR FREE
Brooklyn Made Natural Rose & Bentonite Clay Mask - 4oz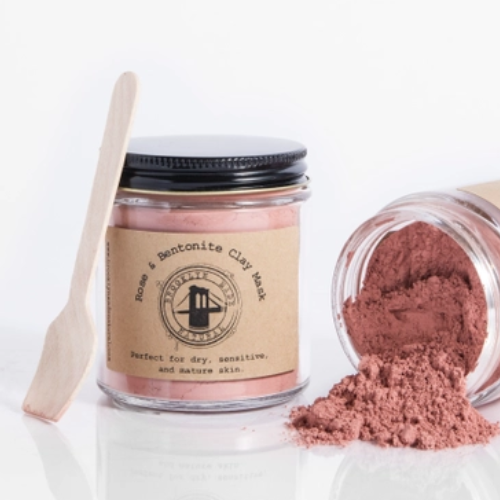 $16.99 $13.00 (save $4.00+ in shipping)
This mask combines rose kaolin clay and bentonite clay to gently cleanse, detox, and exfoliate the skin, as well as improve circulation and skin tone. Rose kaolin is the most gentle of the clays, making it perfect for those with very sensitive skin. Bentonite clay is great for a detox boost. Each mask comes in a 4oz jar container and with a wooden spoon.
Ingredients: rose kaolin clay, bentonite clay.
Mix up your clay mask with water, milk, rose water, or apple cider vinegar for a deep pore cleaning.
Women-owned. Not on Amazon. Made in the United States of America.
Add-ons ship for free with your next Allayya Box.
Add-ons are final sales and non-refundable. We don't currently accept returns of this product. Any individual items returned by a customer won't be eligible for a refund or exchange. In the case that you receive an item that's damaged, or the item is missing from your order, please contact us at help@allayya.com within 15 days of receiving your shipment. We'll take care of everything for you within 72 hours.