Get your Winter self-care essentials. Join now.
ADD-ONS: MEMBERS' FAVORITES THAT SHIP FOR FREE
Beauty Kitchen 24k Nano Gold Collagen Under Eye Gel Mask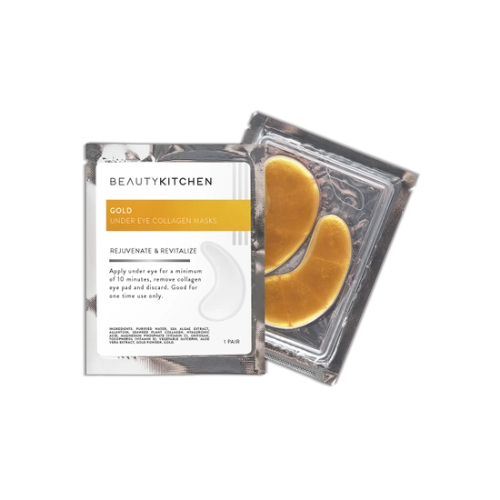 $8.25 (save $8.00+ in shipping)
Artfully formulated to help improve overall elasticity and provide deep nourishment for lasting results. The aloe and lavender extracts in these luxurious eye gels help deliver continuous, soothing hydration, aid in rebuilding collagen and help reduce the appearance of dark circles and puffiness resulting in a firmer more radiant complexion.
One-time use. Unseal the package, and apply each gel under the contours of your eyes. Can be worn until eye masks are completely dry for a longer, more intense treatment.
Ingredients: 24 Carat Gold, Water, Glycerin, Chondrus Crispus (Carrageenan), Konjac Glucomannan, Potassium Chloride, Hydroxyethylcellulose, Collagen, Mica(Gold), Aloe Yohjyu Matsu Ekisu, Allantoin, Disodium EDTA, Lavandula Angustifolia (Lavender) Oil, (The gold element cannot be extracted from the formula or melted down for use).
Women-owned. Not on Amazon. Made in the United States of America.
Add-ons ship for free with your next Allayya Box.
Add-ons are final sales and non-refundable. We don't currently accept returns of this product. Any individual items returned by a customer won't be eligible for a refund or exchange. In the case that you receive an item that's damaged, or the item is missing from your order, please contact us at help@allayya.com within 15 days of receiving your shipment. We'll take care of everything for you within 72 hours.